SA8000 Social Responsibility Management System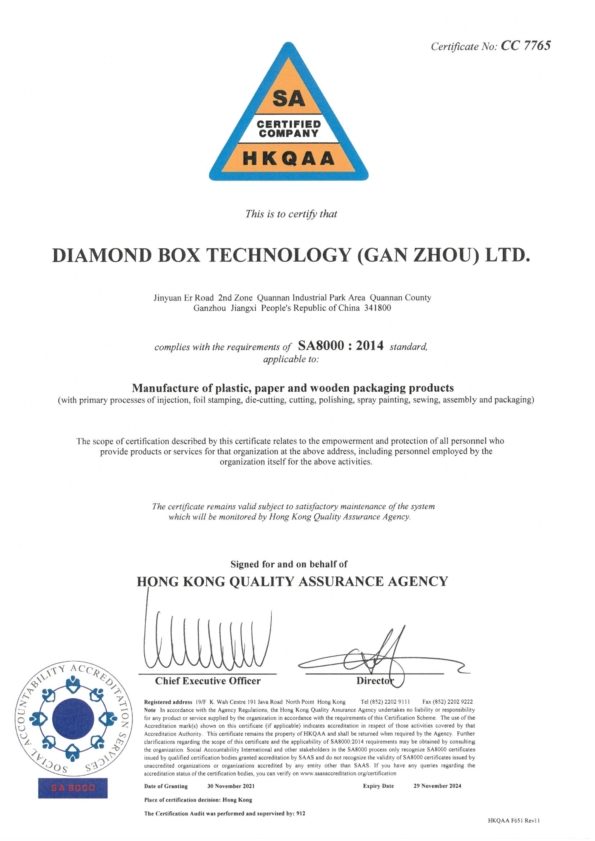 The SA8000 Standard is based on internationally recognized standards of decent work, including the Universal Declaration of Human Rights, ILO conventions, and national laws. SA8000 applies a management-systems approach to social performance and emphasizes continual improvement. The accreditation with the certificate based on international standard is a recognition of our efforts in pursuing continuous improvement in the aspect on Corporate Social Responsibility.

Elements of the Standard under SA8000:

• Child Labor
• Forced or Compulsory Labor
• Health and Safety
• Freedom of Association & Right to Collective Bargaining
• Discrimination
• Disciplinary Practices
• Working Hours
• Remuneration
• Management System

Diamond Box Limited hereby guarantees that we follow strictly the SA8000 Standard and its relevant requirements, and we apply these requirements to our production activities and to our qualified suppliers.